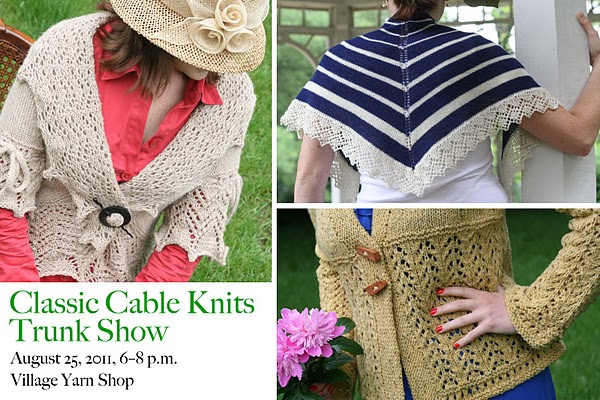 Hello my friends!
Can't believe it but the day of the trunk show is upon us! Heather and I have been cooking up a storm. Have you seen the vintage ruffle cake she is making for the party? It is to die for!
We've been cooking up a storm and dusting off the china, hanging bunting, and organizing all the patterns.
This morning I need to run out and get the flowers I ordered. Then I have to arrange them! Yikes! The two best floral arrangers (my mom and my sister) are sunning themselves on the beach in South Hampton, Long Island. Ah, well, I shall just have to do my best!
Can't wait to see you all there!